---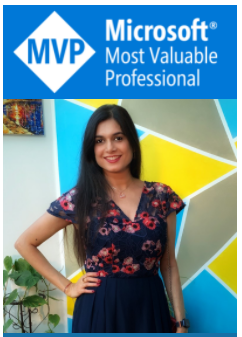 My name is Pragati Jain and I am a Microsoft Data Platform MVP with 10+ years of industry experience. I come from India but currently residing in UK from last few years. I am currently working as a Manager within Analytics Experience at Avanade here in UK. I am also recognised as one of the Superusers on Microsoft Power BI Community, also Microsoft Data Analyst Associate Certified. 
Data Vibe is my personal blogging website where you will find blogs related to data analysis techniques, visualisations, different business intelligence tools, database platforms and quick tips and tricks to start with the above.
My passion for generating insights out of the data has always inspired me in sharing my knowledge with others. 
I am skilled with tools like Microsoft Power BI, Azure, Pyspark, R, Python, SQL and Tableau. Most of my blogs are focused around data visualisation techniques using Power BI, but I will be writing about tools and analysis techniques as well. 
Learning and exploring new tools and technologies is the main motivation behind my passion of coming up with new content. Therefore I always say:
Keep Learning, Keep Exploring!
---
DATA VIBE
BRING YOUR DATA TO LIFE